"Wes has become an integral part of our sales training. His approach is very straight forward and has really helped me and my sales team to gain more appointments, more commitments toward closing and of course more sales. I love when one of my sales people come in and says, 'I used one of Wes' tools today and it really worked!'"
~ Laura Wrasman Owner, Wedding Guide Chicago - Chicago, IL
"Our retainers have increased from between $175k-$200k per month to $250,000 per month within 90 days thanks to your training."
Zach Smith President, Funded Today
---
Professional selling is both art and science, and great salespeople are made, not born, which is why I know I can help you become a great salesperson.
Sell More of Everything is a proven, documented, ethical sales methodology for motivated professionals struggling with fear of success, analysis paralysis, and majoring in the minors.
---
"Wes Schaeffer showed me how to grow my leads 383% in our first month, 337% the second month, raise my prices 2x-10x, and grew my paid subscribers 54% all within 90 days."
Alycia Wicker Owner, www.AlyciaWicker.com
---
How Does Sell More of Everything Work?
Sell More of Everything has four main components to help you reach your goals.
COMPONENT 1
On-Demand Content
With over 41 videos plus MP3 recordings and supplemental material, you can begin learning immediately and take the content with you on the road, to the gym, to your back porch to master the skills I cover in The Make Every Sale Program.
COMPONENT 2
Physical Content
Digital learning is great, but nothing replaces literally having the answers at your fingertips. Some of the material you'll receive include an autographed copy of "The Sales Whisperer® Way," the sales training flashcards to overcome your toughest sales objections and actual marketing material I use to stand out from the crowd and make every sale.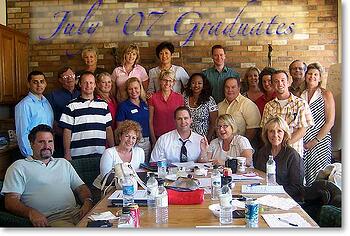 COMPONENT 3
Live Weekly Interactive Group Coaching
For 14+ years I've been leading small and large groups of motivated salespeople, sales managers, business owners, and entrepreneurs to sell more, faster, at higher margin, with less stress, more predictably. These calls are recorded for you to review for as long as you need.
COMPONENT 4
Private Community
There's an African proverb that if you want to go fast, go alone, but if you want to go far, go together. Knowing you're not in this sales race alone will inspire you to learn, apply, and grow your sales faster than you previously dreamed was possible.
What Results Can You Expect From Sell More of Everything?
---
More Living
I have a wife, seven kids, and a dog...
I run my own business...
I work from home...
My expenses are minimal...
My profits are high...
I train Brazilian Jiu-Jitsu for 2 hours a day, five to six days per week...
I hit the gym three days a week...
I volunteer at my church three days a week...
I read a book a week...
I host two podcasts...
I've put two kids through college, and two are currently in college, solely on my earnings since my wife has been a stay-at-home wife and mother since 1995.
I pick and choose my clients...
And you can, too
---
"Before I even got home, I did what you taught. As a result, I have doubled my membership numbers…did $3,200 in my first webinar…This put a fresh wind in my business…I raised prices on my planner (423%) and it's now my best-selling product. You gave a backbone to this spineless work at home mom. Seriously! YOU ROCK!"
Tabitha Day Philen
Sell More of Everything is for you if...
You're in the profession of sales as either an entrepreneur, business owner, sales manager, or sales profession in either the B2B, B2C, or B2G space.
You're an action-taker. What I teach here is what works but you need to apply, adjust, and perfect it for your offering, situation, and experience level.
You want information and insight instead of more data.
---
Here are a few kind words from clients
---
"How Do I Know Sell More of Everything Will Work For Me?"
What you will learn in this program are the exact steps I have taken to generate leads, sales, referrals, and testimonials for various SaaS offerings, my own offerings including consulting, training, copywriting, membership programs, and physical products to over 2,355 professional salespeople, sales managers, business owners, and entrepreneurs in at least 28 countries since 2008 through to today.
See what others have to say about my training and consulting:
"Dude, you were born to sell!"
Landon Ray Founder & CEO, Ontraport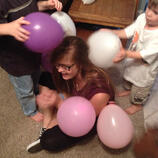 "Okay wow I see why people pay you."
(Text from my 20-year-old daughter after I helped her rewrite one of her offers. [I'm super-proud of this one!])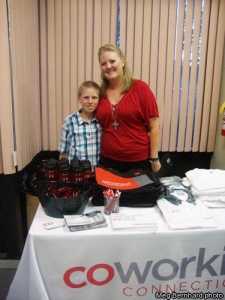 "I am never wasting my money with anyone else. Send me an invoice. SERIOUSLY…I am going to put together the rest of it and will most likely need help on the other touches. This is BOMB wes. Thank you."
Dione Moser Founder, Co-Working Connection
There's no catch.
There's no fine print.
You can join month-to-month or save big and invest in yourself for an entire year.
Either way, it's affordable if you are coachable and take action.
But as I said above, it's NOT for everyone in sales because NOTHING is for EVERYONE!
Allow me to explain:
"Sell More of Everything" is a group of professional salespeople, sales managers, business owners, and entrepreneurs who meet WEEKLY online to learn, share, and support one another in sales, marketing, tactics, strategy, motivation, and mindset.
To supplement, augment, and accelerate your sales growth you'll receive physical assets, digital assets, and access to a private community of your peers.
Through these various tools, you'll have at your fingertips, decades of successful, proven sales growth ideas from negotiation, prospecting, overcoming objections, entrepreneurship, persuasion, networking, and more.
You'll be shown what has worked for my clients, my competitors, and me both in the past and currently.
You'll also see what isn't working and where I think the industry is heading...
Along with where I'm focusing my energies and efforts (I've done business in industries as varied as the preschool market to real estate to chiropractic care to healthy water)…
How I publish and promote my podcast, my books, my blog,…
And how you can take everything I'm doing and implement it in your own sales and marketing efforts.
This community and program are loaded with practical ideas (even templates and/or scripts) that you can implement to...
Generate Sales
From Pre-Qualified, Self-Selected
Prospects Ready, Willing &
Able To Buy From You.
That is my aim, hope, and desire for you.
I don't want you sitting amidst a pile of books, reports, binders, and computer screens clicking around, reading, highlighting, and wondering what to do next.
Each week you'll be able to engage with me live to discuss what isn't working, get feedback on how to improve it, prioritize the ideas you want to implement, and promptly apply those ideas while getting feedback from your peers as you implement and grow so you can realize a huge positive return on your membership right away.
What's that?
Can this really be done?
Yes.
Not only can you quickly apply new ideas to your business to create more sales, faster, at higher margin with less stress and more fun, but you'll quickly learn why money loves speed.
You can't hide in this group, which means taking fast action is the only type of action you'll be able to take.
Can you really take fast action despite your struggles and disappointments from the past?
Yes.
How can I be so sure?
The reason you haven't taken fast, consistent action in the past is because you're distracted, which makes you unsure, which makes you hesitate, which makes you frustrated, which makes you more distracted.
Look, if you are any good at what you do, if you have a decent reputation, if you provide a product or service that helps people, then your ideal clients are out there wishing you would get in touch with them and stop their own cycle of sales slumps, but because of your inaction and/or missteps, they don't know you exist.
Here's the simple reality—there are only two reasons people don't buy from you:
They haven't heard of you.
They have heard of you.
With the information, inspiration, and accountability you'll get in this group, you'll be able to address both. (But if #2 is a big issue for you, this probably isn't right for you. I'm good, but I'm not a miracle worker. I'm just saying.)
This Is A Proven Sales & Marketing Roadmap to
"Make Every Sale."
Other than driving to your bank and making deposits into YOUR ACCOUNT...
There Is No Way I Can Create An Easier,
Smoother Path For You To
Make More Money In Sales!
So here we are.
The moment of truth...
"What's the fine print?" you ask.
No fine print.
You can cancel at any time without any hassle and I'll refund you the first month—NOT the setup fee—if you tell me it's worthless after the first month. You may receive a pro-rated refund on the annual membership at the month-to-month rate if you cancel before the third month.
As you hopefully know, there is no limit to the money you can make and the growth you can achieve in this world, whether it's online, offline, or a combination of both.
And people who understand how to create inbound leads and how to create processes for attracting those leads that turn into sales via automation, are making all the money they need and want to make.
So now it's your time to decide if this is for you or not.
Click the link below to give it a whirl.
"The Inbound Sellers 7 Deadly Sins of Selling" will be sent immediately and you'll receive immediate access to the private community and on-demand training.
NOTE: In order to proceed with your order, you must agree to the Subscription Terms & Conditions by checking the box on the next page.
See you on "the inside,"
Wes Schaeffer, The Sales Whisperer®
---
FREQUENTLY ASKED QUESTIONS
Is my success guaranteed?
Did your high school, college, vocational school, music teacher, hip-hop dance instructor, or palm reader guarantee their results? (The answer is NO...but if you had any of the above offer a guarantee I'd love their contact information.)
However, this exclusive program shows you exactly how to communicate more clearly, connect with gatekeepers, bond with decision-makers, set better appointments that are kept, attract more qualified prospects, get them to follow your lead and to give you more money faster, with less stress.
You receive scripts that show you exactly what to say. You get templates that you can copy and reuse.
You get detailed instructions showing precisely how to use the templates and boilerplate sales tools to be seen as the expert in the room.
You get live, interactive access to me on our weekly calls AND you can ask any question at any time in our private group.
So, if you show up, listen, learn, apply yourself, document your results, participate in the group regularly, attend the live calls, request feedback, adjust your approach based on that feedback...I don't see how you can fail.
Why isn't there a free trial like all the others offer?
You get a lot of stuff right upfront. In fact, you get immediate access to at least 41 videos, a 70+ page guide, my book, and dozens of supplemental handouts, templates, etc.
You get full access to everything right away.
So you could enroll for just one month, gobble everything up, join us for four calls, pick my brain every Monday for a month, then cancel and it would cost you less than a really cheap weekend in Vegas.
However, if you're looking for a silver bullet or magical incantation or easy button that will heal all that ails your business growth with just one free week or two, then this isn't the place or the program for you.
I'm not an online marketer. My business is "brick-and-mortar." Will The Sell More of Everything Program and Community help me grow my business?
Does a one-legged duck swim in circles? (That's Southernese for "Yes!") This will help you tremendously. Why?
Because your competition isn't doing anything like this.
You've heard the saying "Zig when your competition Zags." Welcome to your new home of Zigging.
To grow your sales, your income, and your business you must "enter the conversation going on in the mind of your prospects," you must not be boring, and you must eliminate objections rather than focus on overcoming them.
You must also implement processes, which are automated, ideally.
The Sell More of Everything Community & Program will help you—over time—accomplish that and more regardless of your industry, niche, location, economy, and even if you like polka music.
Besides, from 1997 to 2008 I was in the "brick-and-mortar" sales world and even after starting The Sales Whisperer® in 2006, the majority of my clients that I help grow their sales are "brick-and-mortar."
I sell B2B/B2G. Will The Sell More of Everything Program and Community help me?
(See the "one-legged duck" answer above.)
Behind every phone, every computer screen, every text message, every proposal is a human being with fears, hopes, worries, desires who is driven by some combination of fear or greed.
So even when ACME Consultants, Inc sends a proposal to ACME Customers, Inc, Mary Smith signs that proposal and asks Joe Jones to accept it.
So until bots and Artificial Intelligence totally takes over the world, even in B2B sales you need to focus on connecting with a human if you're to stand out, get an appointment, have the decision-maker(s) keep that appointment, control the meeting, get the questions answered that you need to be answered, get a proposal accepted, a P.O. cut, the product installed, used, and KEPT, and then secure referrals, testimonials, and repeat orders.
I do mostly affiliate marketing. Will The Sell More of Everything Community and Program help me?
See the brick-and-mortar and B2B/B2G answers above.
While most affiliate/joint venture marketers do their business online and via email, I cover email and direct mail marketing, SEM/PPC, SEO, and good old-fashioned kneecap-to-kneecap selling, which will help anyone, in any niche, in any economy, in any political climate. The principles of human beings selling to human beings never change.
Is this like a mastermind where we share leads and deals with each other?
Maybe a little...but don't join thinking you're going to get all of the leads and referrals and deals you know to sail off into the sunset.
The online group may serve as a type of mastermind but it's really more like a private forum where your fellow members and I can ask questions, share experiences, provide advice, and maybe even share a lead or two.
So join with the understanding that this is a learning group program vs. a private coaching/mentorship program and then you'll be pleasantly surprised when you get some one-on-one answers and assistance from me and any of the other powerful members of "The Implementors: Advanced Community."
---
About Wes Schaeffer
The Sales Whisperer® Founder
Wes is an award-winning trainer and consultant as well as an international speaker on sales, marketing, and leadership. He is well-known for his "memorable" programs such as Market Like a Man, The 7 Deadly Sins of Selling, The #1 Reason Your Sales Are Down, Your Stress Is Up, & You're Running On Empty, The CRM Butler, The Sales Podcast, The CRM Sushi Podcast, The Sales Whisperer® Way, The A.B.C.D.E. Sales & Marketing System™, and The Make Every Sale video series. He's a graduate of both the United States Air Force Academy and Texas A&M, a resident of SoCal with his wife of 25+ years and their seven children. Wes trains Brazilian Jiu-Jitsu five days a week with one of his sons, sips a little brown liquid—neat—on occasion, and is known for three-hour naps once a month on a lazy weekend.
---
"In 87 days we added 22 new students to our preschool, which will add over $250,000 to our bottom line each year and we now have a waiting list to enroll. Thank you, Wes."
Kevin Patrick Owner, A Child's Academy - Gainesville, FL
Privacy | support (at) the sales whisperer dot com |
Murrieta, CA 92563 | 888.509.9837